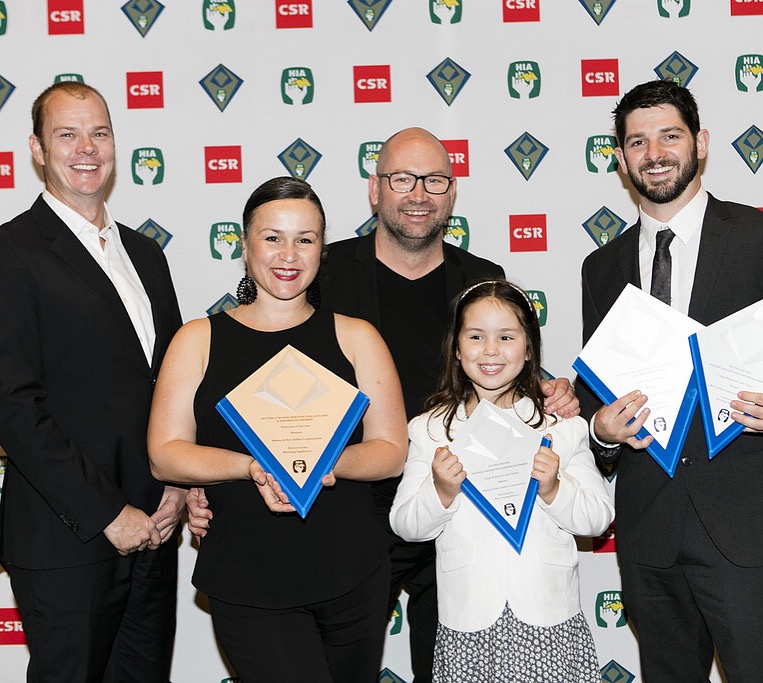 The Clovelly Bathroom renovation was entered into the 2015 HIA CSR NSW Kitchen & Bathroom Awards in two categories:
2015 NSW Large Bathroom of the Year
2015 NSW Bathroom of the Year
We are proud to announce that we won in both categories which will take us to the 2015 HIS CSR National Kitchen & Bathroom Awards!
The Clovelly Bathroom was also awarded 2015 HIA CSR NSW Bathroom Design of the Year to the creative minds behind the design – Minosa
"In this high quality bathroom everything comes together – the material choice, design, functionality and craftsmanship – in one cohesive package. Detailed ambient lighting for the raised bath and overhead cabinet all well executed. The opportunity to create an ambiance in the bathroom is created by having the toilet separated but still within the space – an artistic bathroom in every way."
– HIA Housing Magazine
The 'Bathroom of the Year' award acknowledges quality of workmanship in the manufacture and installation of a complete single residential bathroom, as well as demonstrating technical & BCA compliance, innovation and design appearance (hia.com.au).