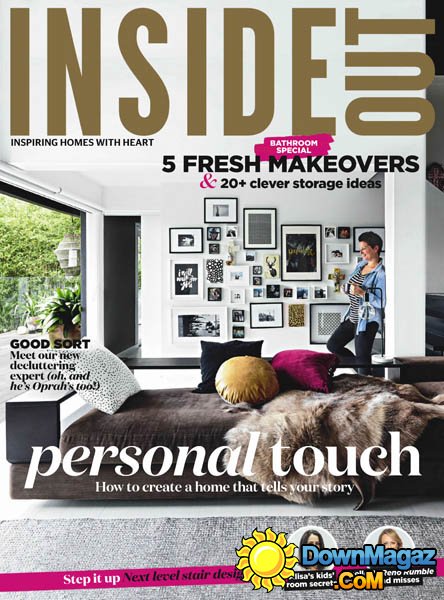 This months Inside Out Magazine features our Clovelly Bathroom within the Buyers Guide to Bathroom Storage article.
Finding that sweet spot between pure functionality and a soothing spa-like ambience is one of the biggest challenges when it comes to bathrooms. But there's actually a really simple science behind making your space work harder and look better; smart storage.  (Clare Patience, Inside Out Magazine)
Minosa Design's Darren Genner, Designer of the Clovelly Bathroom, talks to Clare Patience of Inside Out Magazine with his tips on bathroom storage.
If space allows, hamper storage can be great, it can even be concealed as a bench seat – custom options can hold towels, mats or sheets – he says.